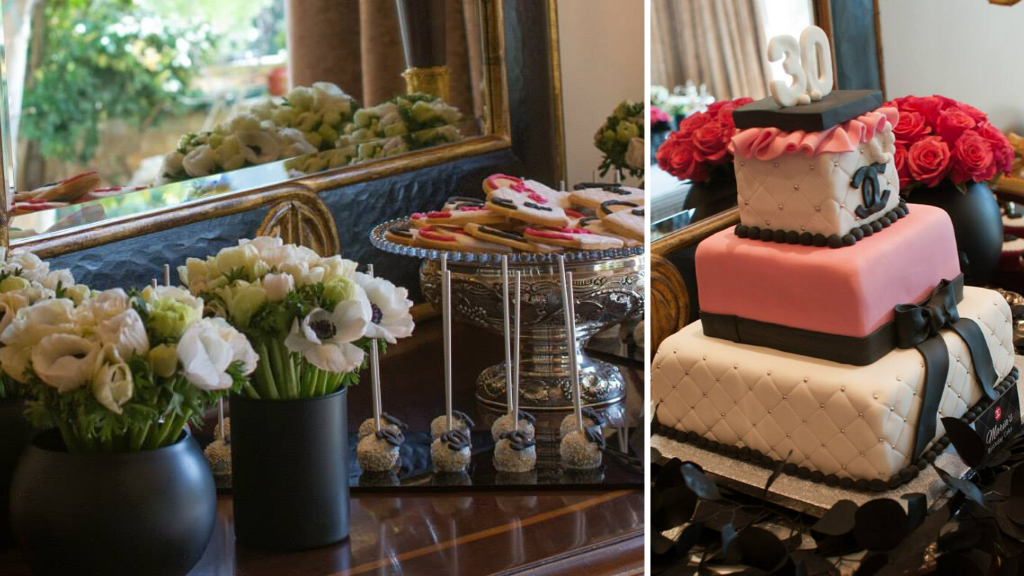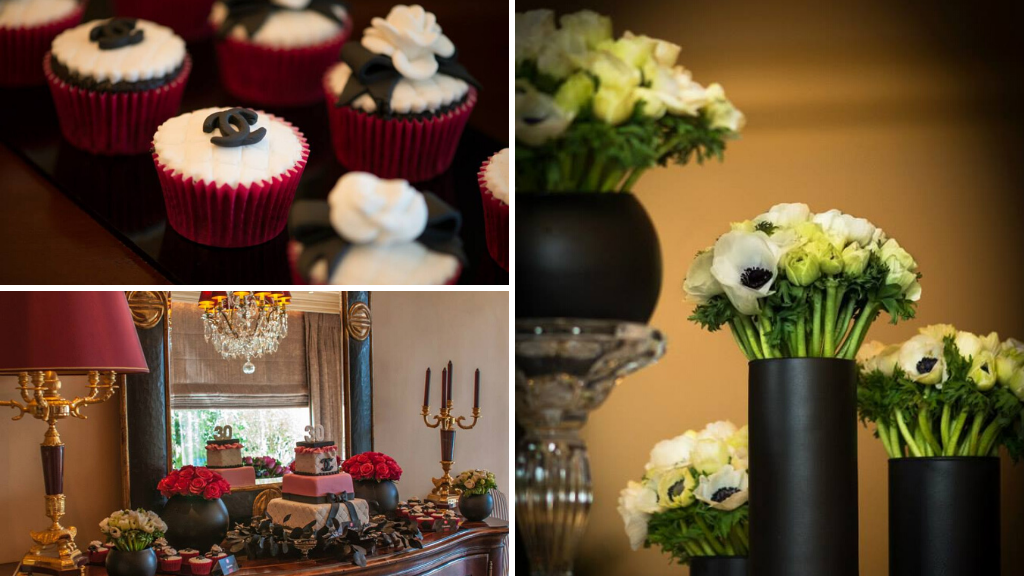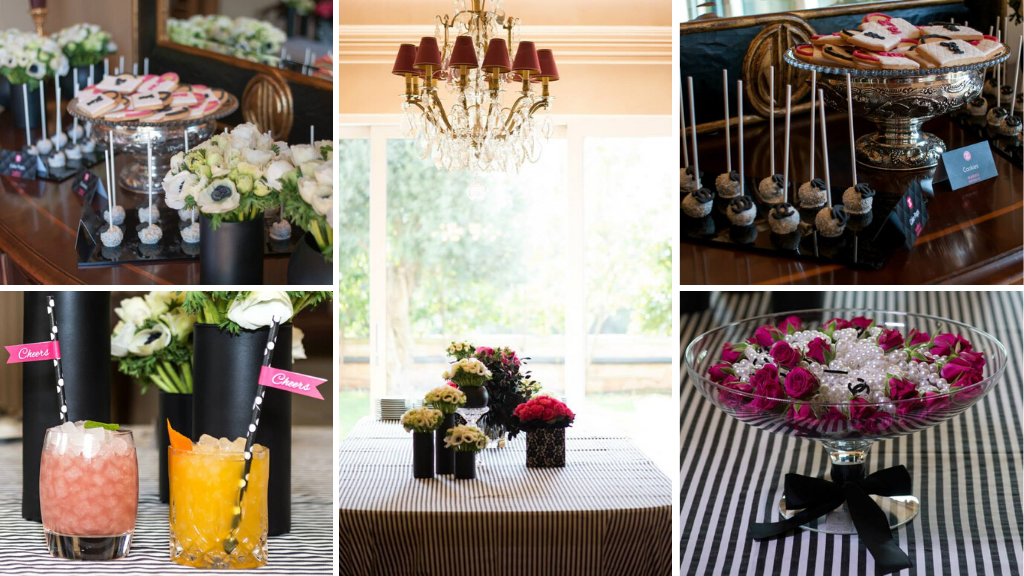 Coco meets cabaret
30th Birthday Party
Inspired by the phenomenal Coco Chanel and her unique style during the Interwar period.
Why? The 30th birthday of an elegant, super stylish and great host.
Colours used, black, white and magenta. Stripes blended with the Chanel quilt, roses and anemones set the mood.
The guests were served tasty creations by the one and only Chef at Home. The signature coctails were mixed by BARETC. All desserts on the desert table, including the Coco Chanel Birthday cake, were baked by Gelly's Cakes. Linen, tableware and accessories all cake from our partners White Lilac. And even with the last minute notice, LUNA inspirations came up with a beautiful birthday party invitation and all the printables! Our expectations were once again exceeded by the beautiful flower assortments made by Studio 7- Florescence.
Happy birthday Maria!