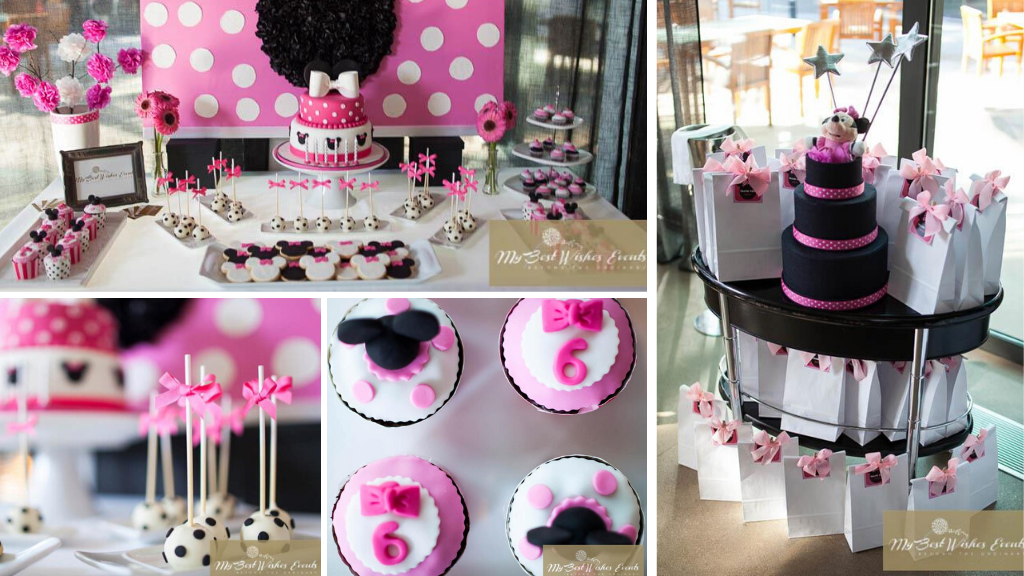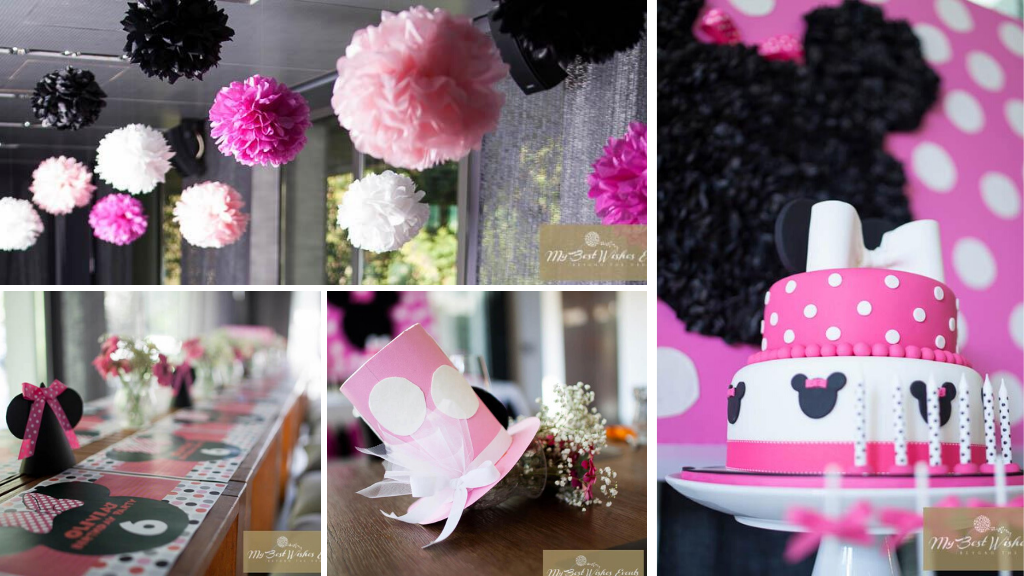 Minnie themed kids birthday party
For Olivia
Olivia had decided that her sixth birthday party would be about her favourite Minnie! She loves pink and fuchsia, like all girls, and with a huge smile, she gave us the opportunity to organize her party! The elegant and simple spaces of the >Life Gallery Athens Hotel & Spa in Ekali host us and were transformed for the sake of Olivia into small pink and fuchsia Minnie me paradises!
The outline of the most beloved female mouse was the main theme of the decorations. The favourite LUNAinspirations "decorated" the venue with polka dots and stripes that we adored! Placemats for children, Candy bar signs, pom-pom and invitations were prepared in record time and beautified this event.
Our sweet Monika from Artfavors did an amazing job by preparing super fluffy airy pom-pom, the backdrop for the dessert table as well as amazing Minnie Hats that we used as centrepieces on the adult tables (we all love cartoons after all!).
The kids went crazy with the sweets on the glamorous dessert table, all harmonized in our concept by Sweet Enough by Vassiliki and had endless hours of fun in the photo booth we prepared but also in their specially designed space with the always favourite polychromi speira that attended the party, Minnie & Mickey together with an amazing magician who thrilled adults and children! It was a great Saturday, in pink & fuchsia, colours, smiles, wishes and lots of love! A little fun to live!
Happy Birthday Olivia!