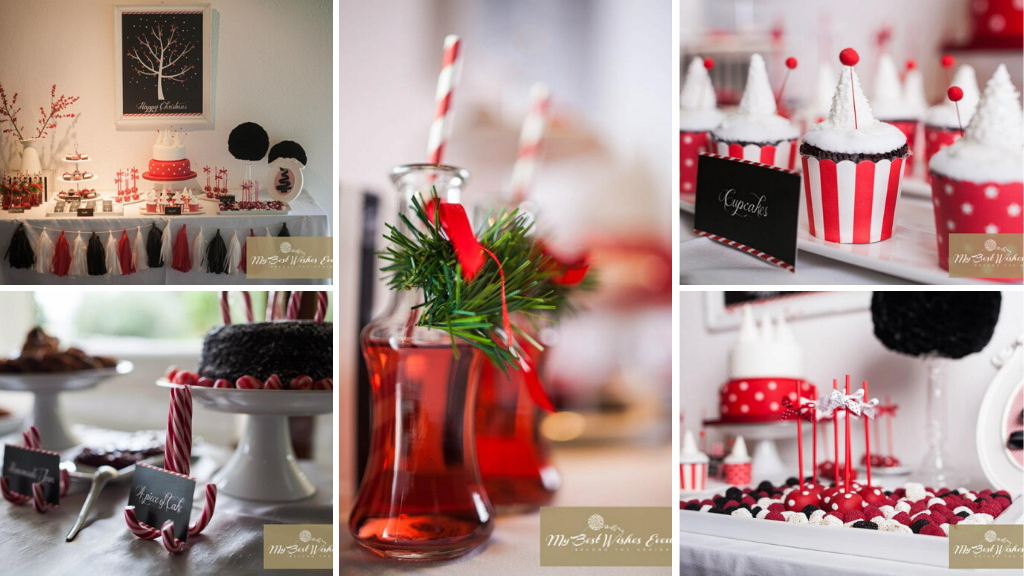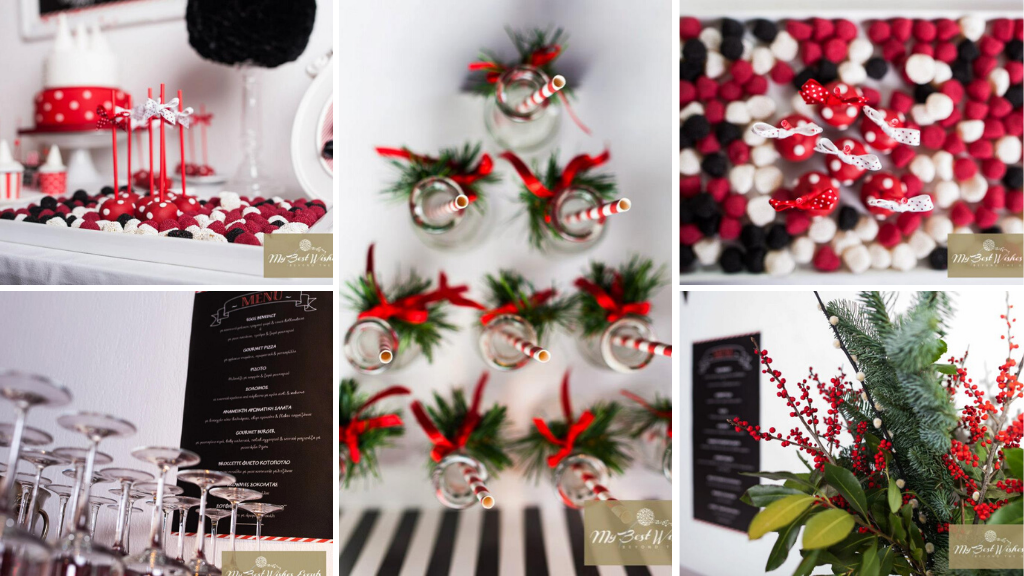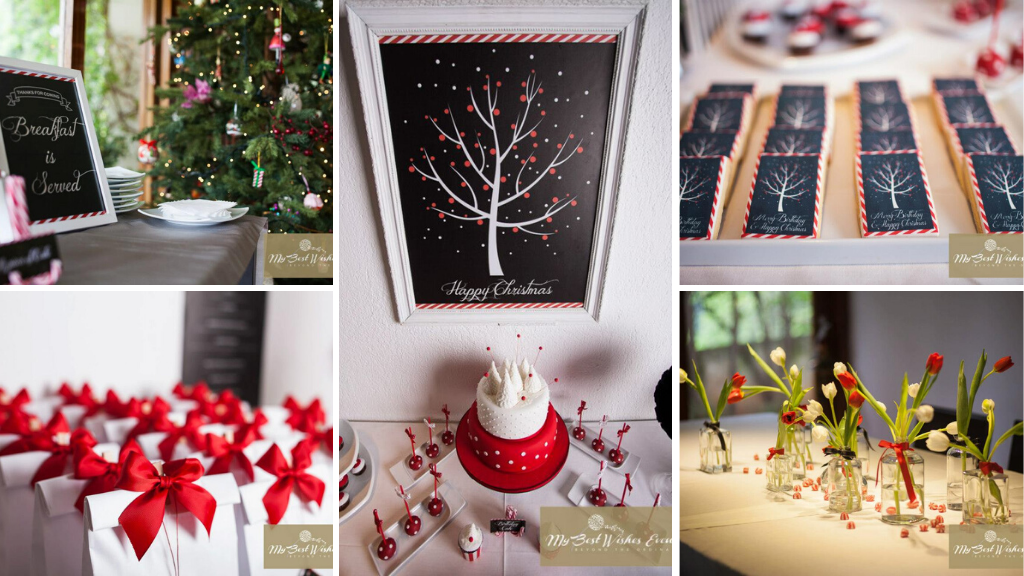 Christmas brunch Birthday celebration
Birthday means fun! When a birthday is during the Christmas season, it means double happiness! With this chance, we prepared a Christmas themed brunch to celebrate the birthday of a friend. The house was already decorated for Christmas so we chose white with red colours and added the element of the blackboard which the host loved. The classic message "Merry Christmas" with a small twist, inspired us for the party's motto: " Merry Birthday & Happy Christmas"– which was completed with a minimal blackboard. The menu of the day was supervised by Chef at home with his unique flavours. Luna inspirations supervised the concept and prepared all the printables- from the centrepiece poster to the lanterns to the food tags, menu and signs we used to decorate this event. The dessert table impressed all guests with its amazing desserts, its decoration and black pom pom cupcakes. The guests left happy after they ate desserts with many doses of Christmas spirit and got goodie bags filled with more desserts. Monika from Artfavors was in charge of the styling and the crafts and she did an amazing job! Last but not least, thank you, George, for your amazing photos! This party had everything happiness, warmth, desserts, elegance, and happy faces!
Happy Birthday our friend!