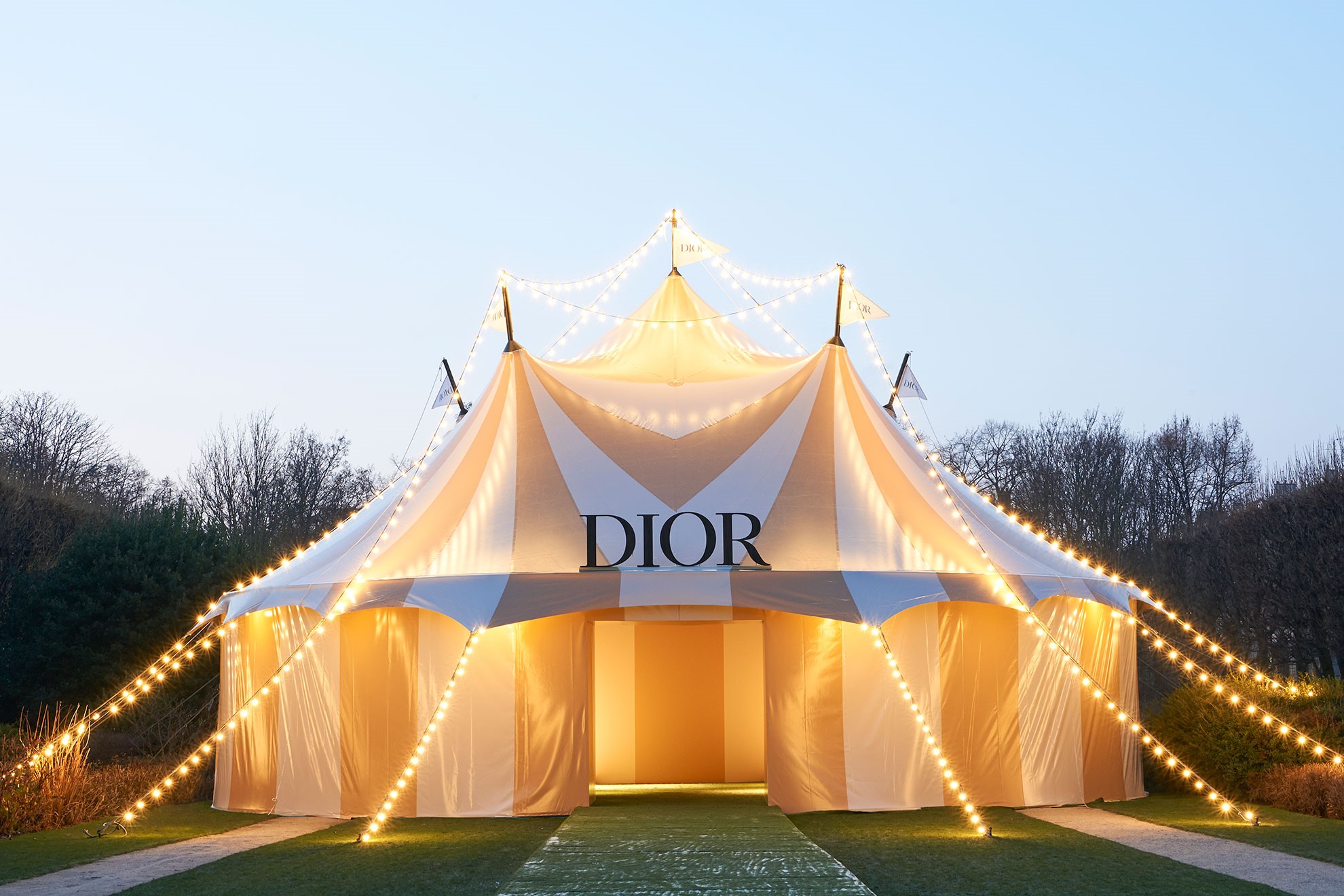 The importance of a themed event! Thoughts initiated while admiring "Cirque du Dior"
March 7, 2019
When planning an event, the absolute first thing you need to decide on is the event theme. A theme is the overarching idea or concept behind your event, that not only gives structure to it and helps to steer all your planning decisions but can also inspire your guests. A theme helps creating a seamless event experience for both us planners and guests.
Maria Grazia Chiuri put together a show that paid tribute to the gender-free figure of the clown and the elements of movement and daring that define the circus.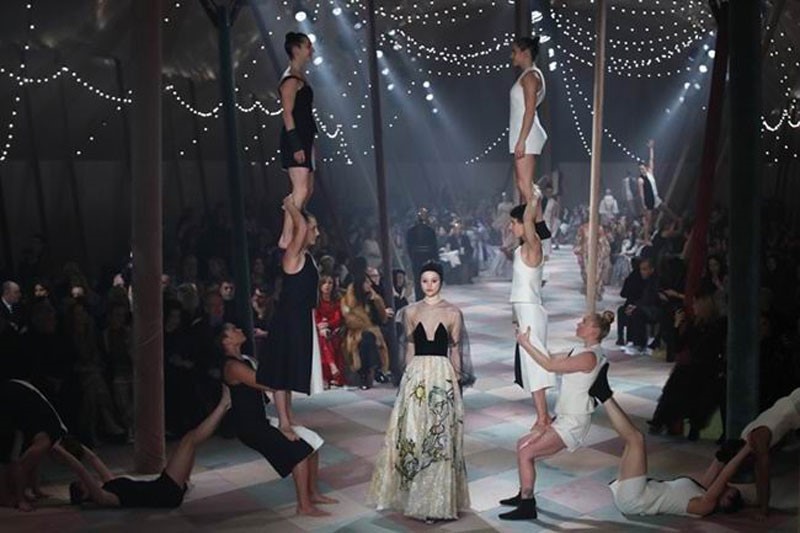 When you decide on your event theme you must fully commit on it!
You must be consistent with the theme throughout all event areas, such as the invitations, programs, decoration, dress code, food, music, scenography, entertainment, etc.
As per tradition, Dior held the event in the gardens of the Rodin Museum, but this time inside a big top tent with light garlands and a floor covered in powdery-hued diamonds.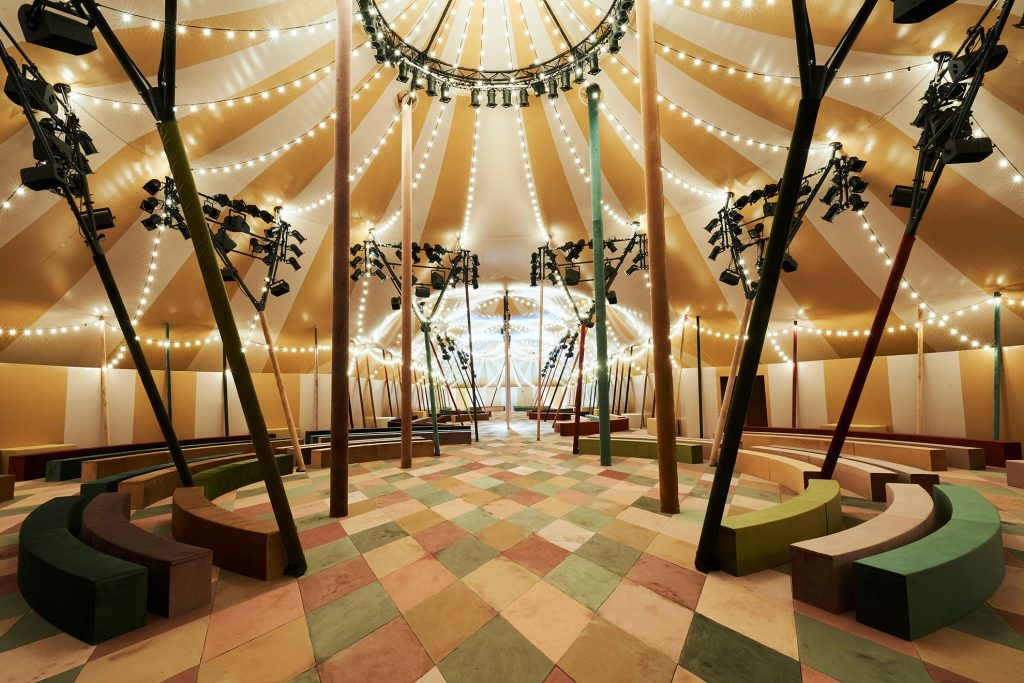 During the show, the London-based acrobatic company Mimbre – composed exclusively of women – unfolded a unique performance amid the sashaying models. Eighteen acrobats dressed in outfits specially designed by Maria Grazia Chiuri undertook spectacular and poetic stands that celebrated a strong and liberated femininity. Bodies that shoulder and support each other, hands that join and combine their strength, this was the Dior Dream Parade.
Your theme may be showcasing your character, your style, the reason for the event, things that you like!
Christian Dior loved the circus, and Chiuri created a collection suitable for female ringmasters: Think modern Pierrot collars, animal tamers' jackets with gold frogging and black tailoring, cutaway tailcoats and rhinestones, full-length tulle gowns with delicate sequin and bead detailing and chic interpretations of the clown outfit.
An event theme can be as detailed or bare as you like; sometimes simply utilizing a lighting color combination to evoke the right emotion is enough to make your mark on guests. Other times grandiose sets are needed to bring your theme vision to life.
Have a look at some details of this amazing collection and  how "Circus" elements were incorporated  it.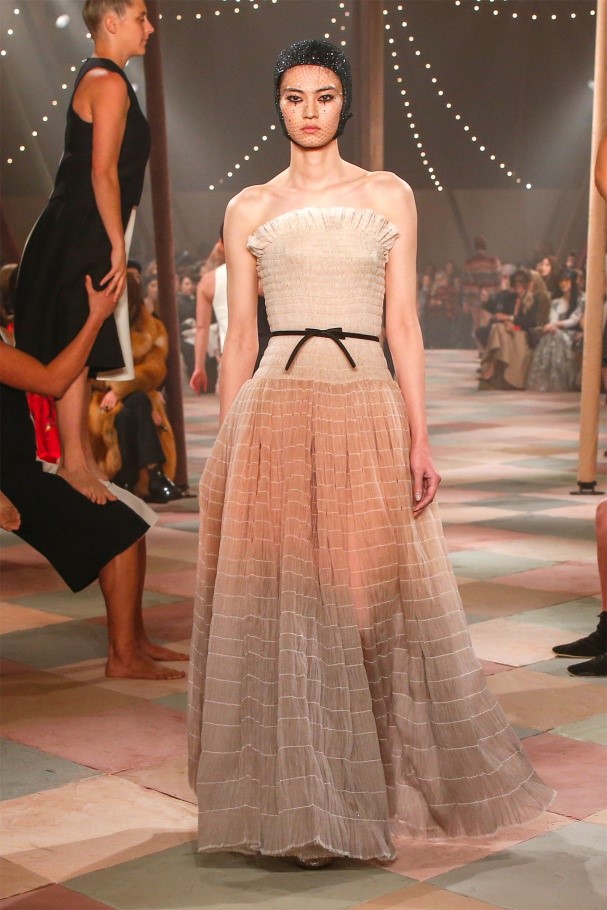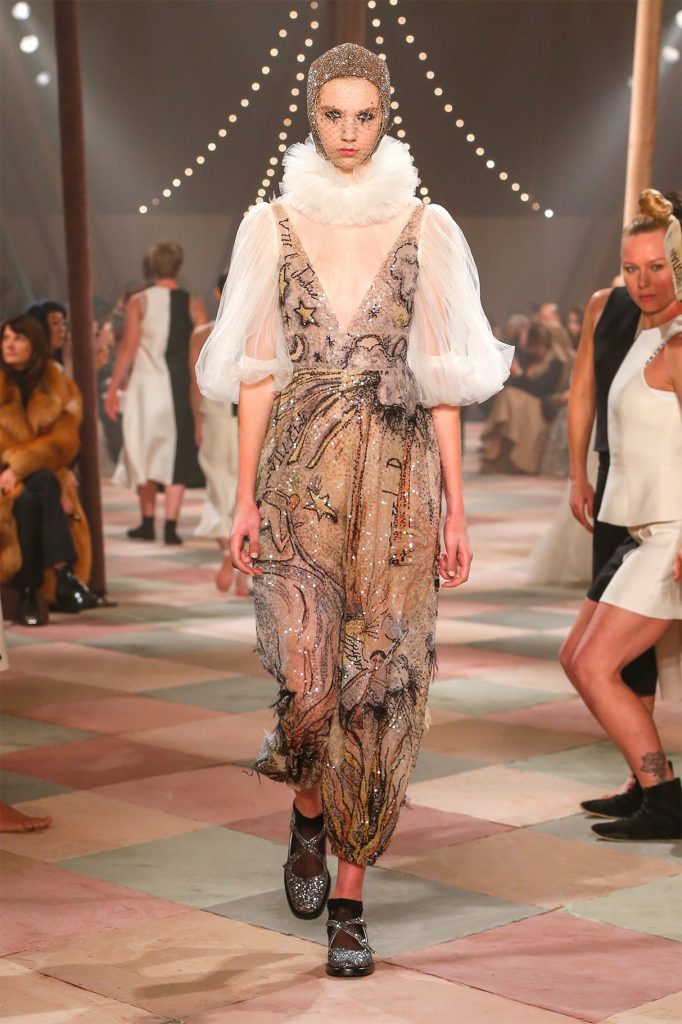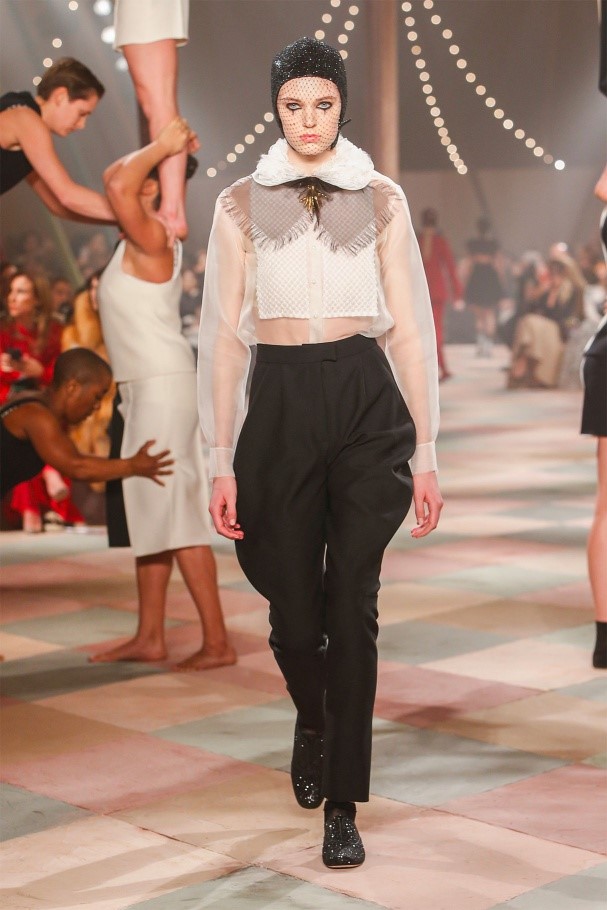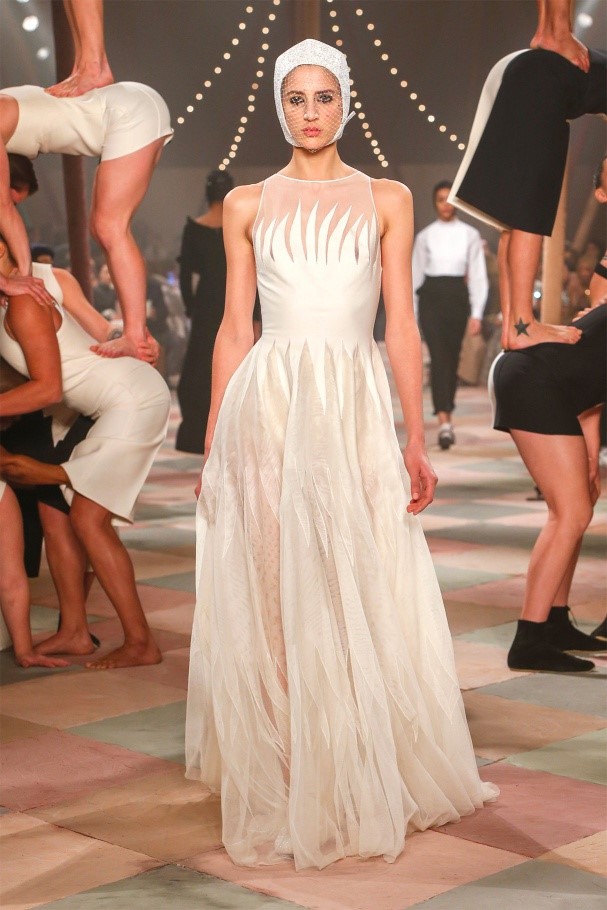 Inspired by animal tamers' jackets, designs in wool and silk with handmade frogging, were key components of this haute couture wardrobe.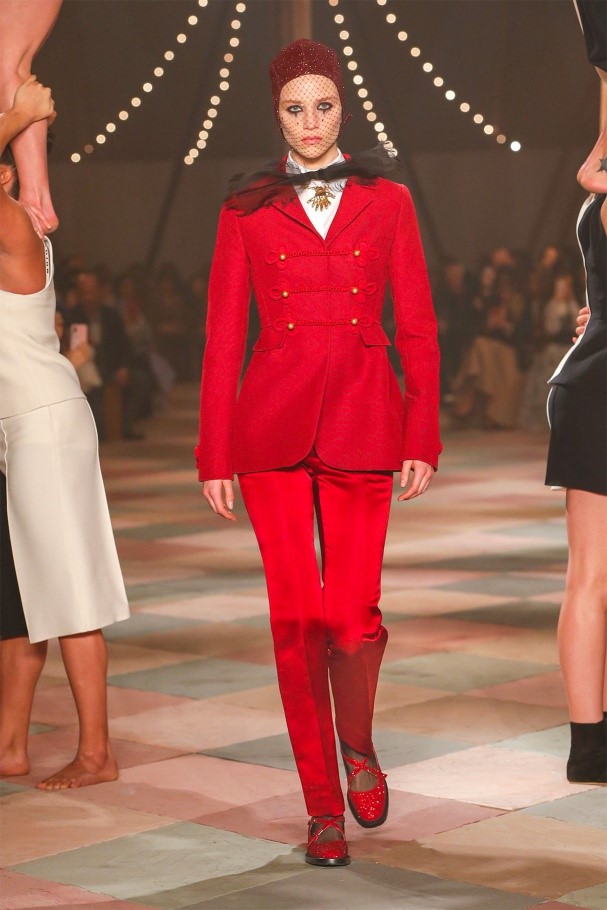 The clover-shaped froggings were made entirely by hand by the famous Lesage atelier.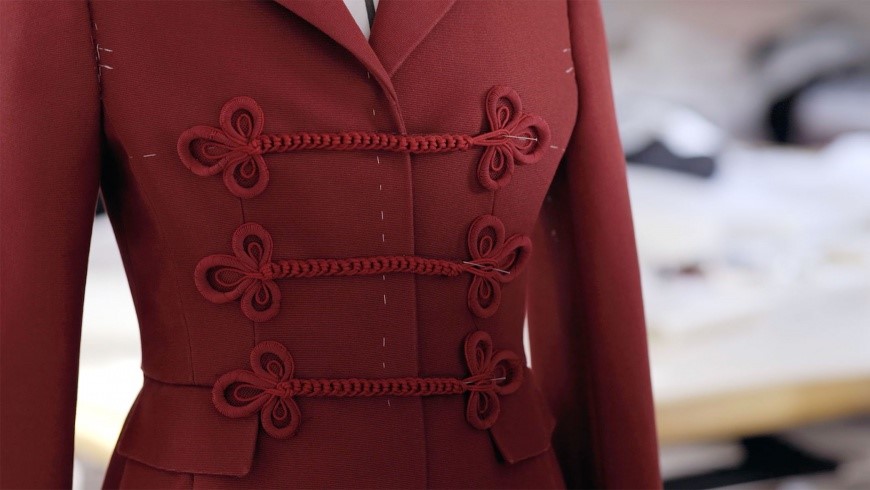 Necklaces portraying two hands that stretch out and grasp each other symbolized the absolute and vital level of trust that binds the acrobats of the Mimbre all-female company.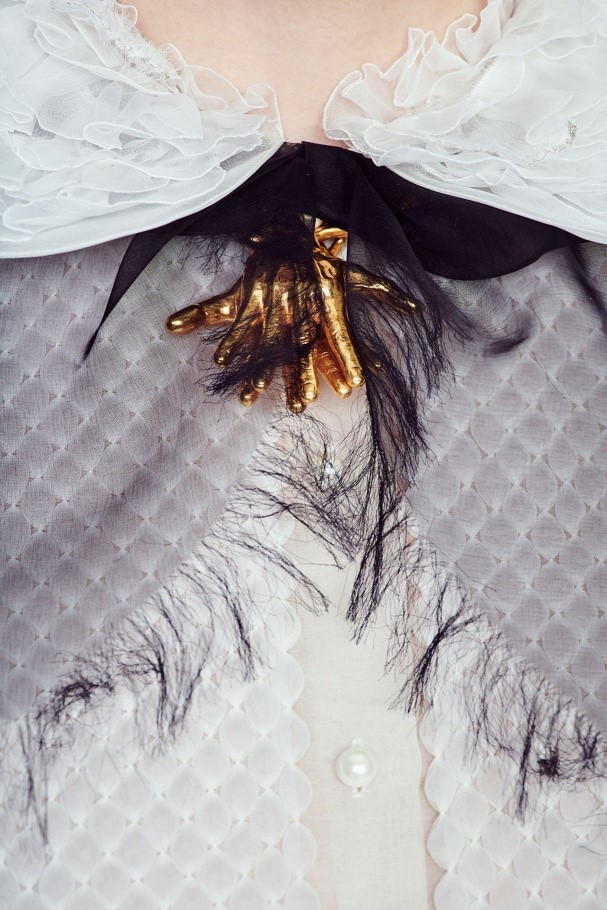 Produced in reference to the character of Colombine, the precious close-fitting bonnets were created by Stephen Jones, the House's longtime milliner. Sparkling like jewels in burgundy, pink, gold or black, they are paired with face veils embroidered with rhinestones, echoing the tear drawn under the eyes of the models of the show.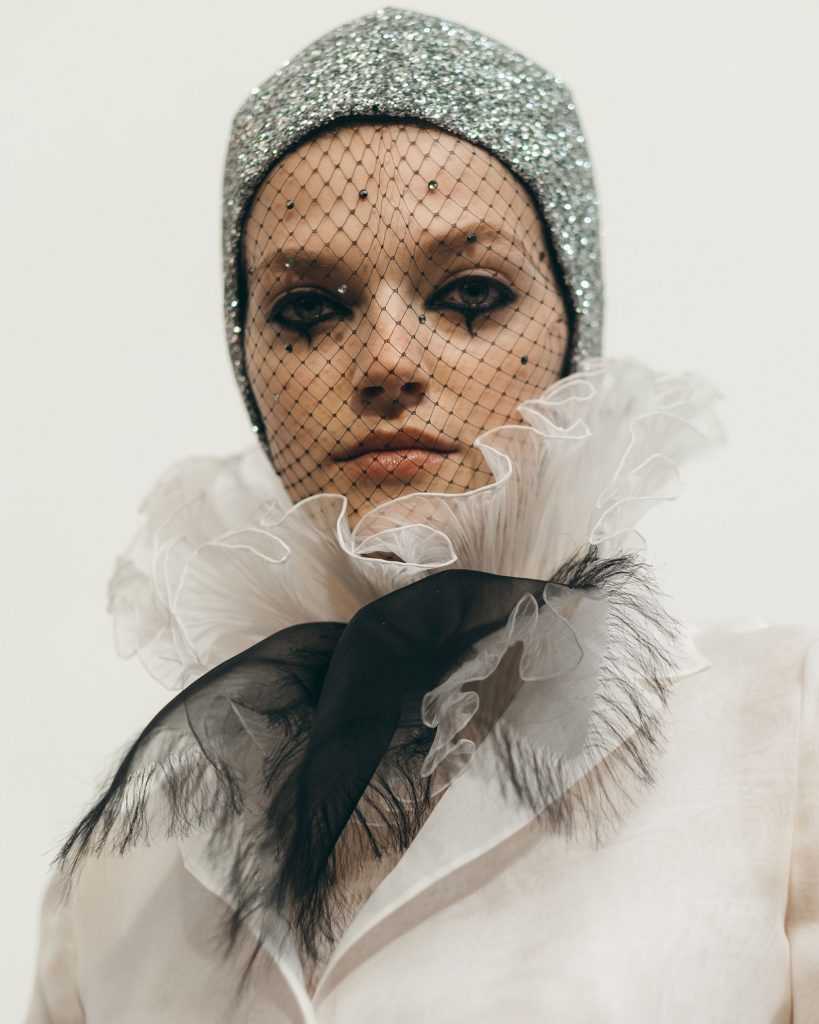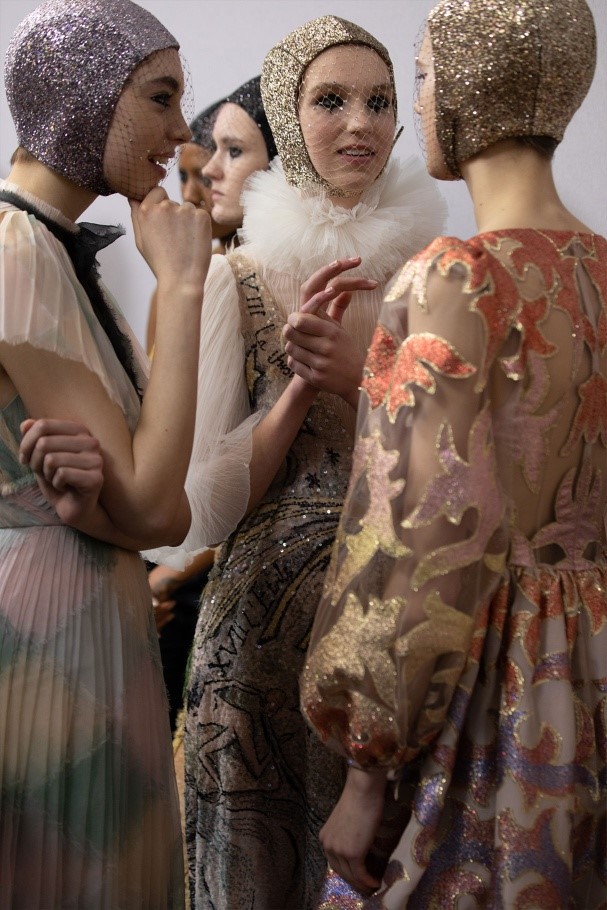 Another classic, the puffy clown outfit, was revisited as sophisticated playsuits.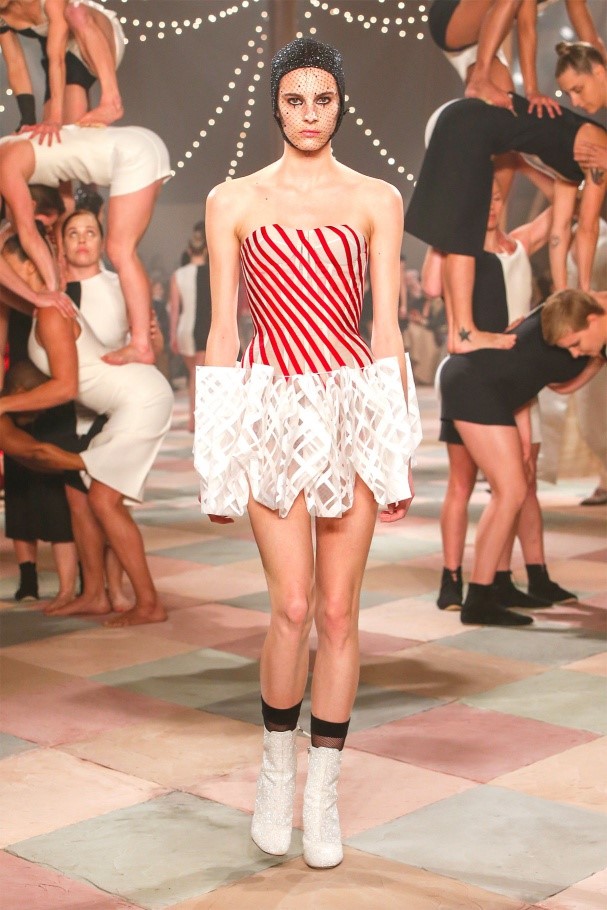 The short tulle dresses are enriched with graphic detailing in duchesse satin. Decorated with ruff, they provide the finish touch to joyous, upbeat, and airy silhouettes.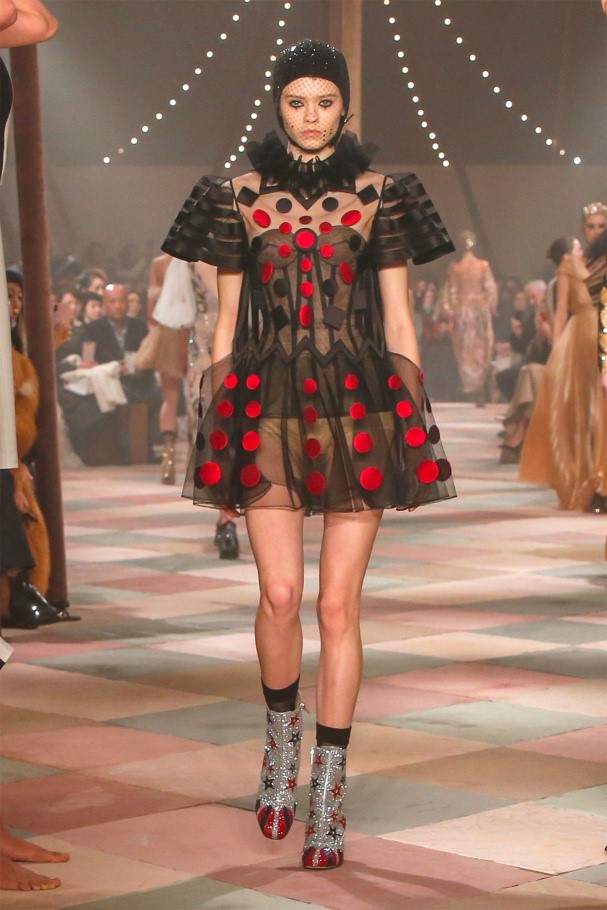 In tribute to the festive stripes that evoke the circus, the Bar suit has been colorfully reinterpreted in pink, burgundy, green or beige vertical bands of satin leather, appliquéd on organza, the delicate and airy material in which this new version of the Dior icon is cut.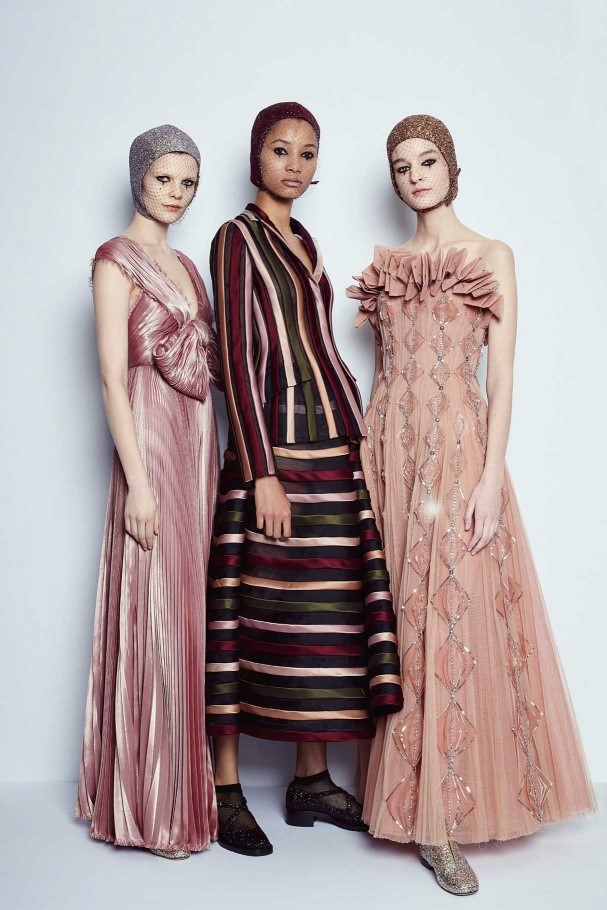 A sumptuous pink and gold skirt incorporated the diamond motif of the harlequin costume, which was also delicately deployed on the bustier of two hand-woven silk tulle dresses in powdery dégradé shades, symbolizing the fine dust that settles on stage costumes.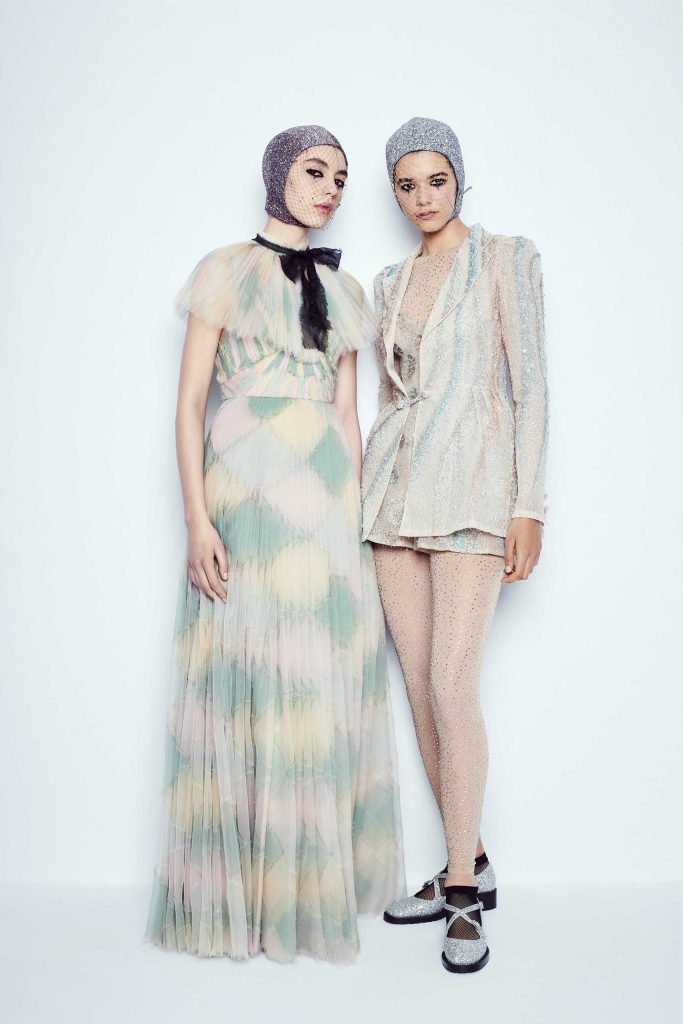 An intentionally imperfect finish often served as a poetic evocation of the wear and tear of stage costumes that have been worn over and over again.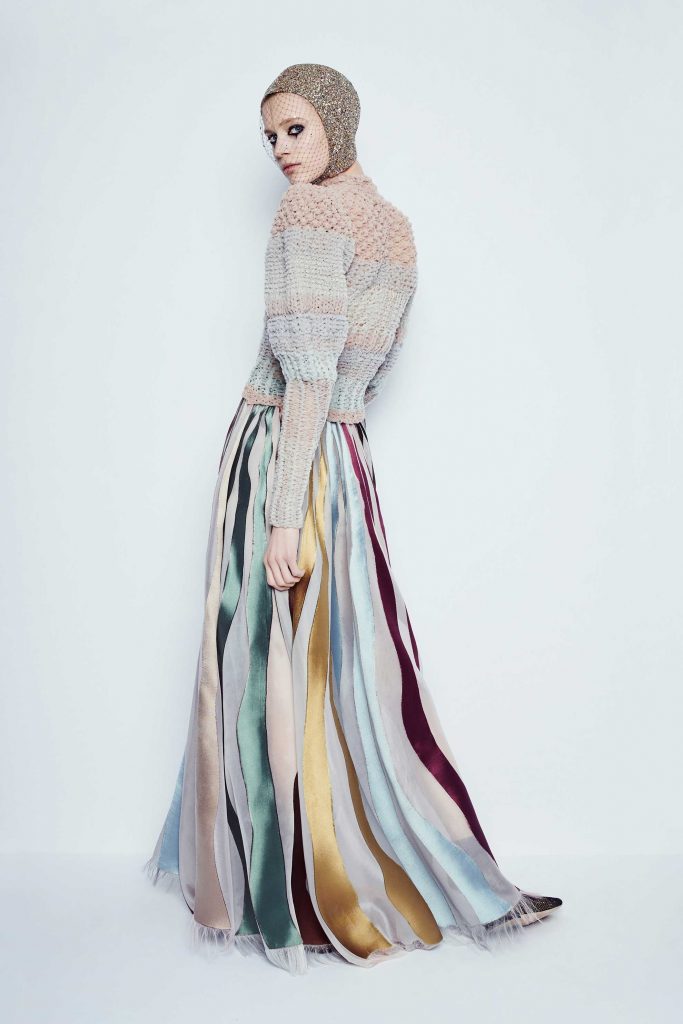 Pleats gave a mobile volume to dresses and skirts. Lightly wrinkled effects – testaments to subtly-handled skill – in iridescent shades underlined the elegance of the looks, while other pleating captured an air of circus magic.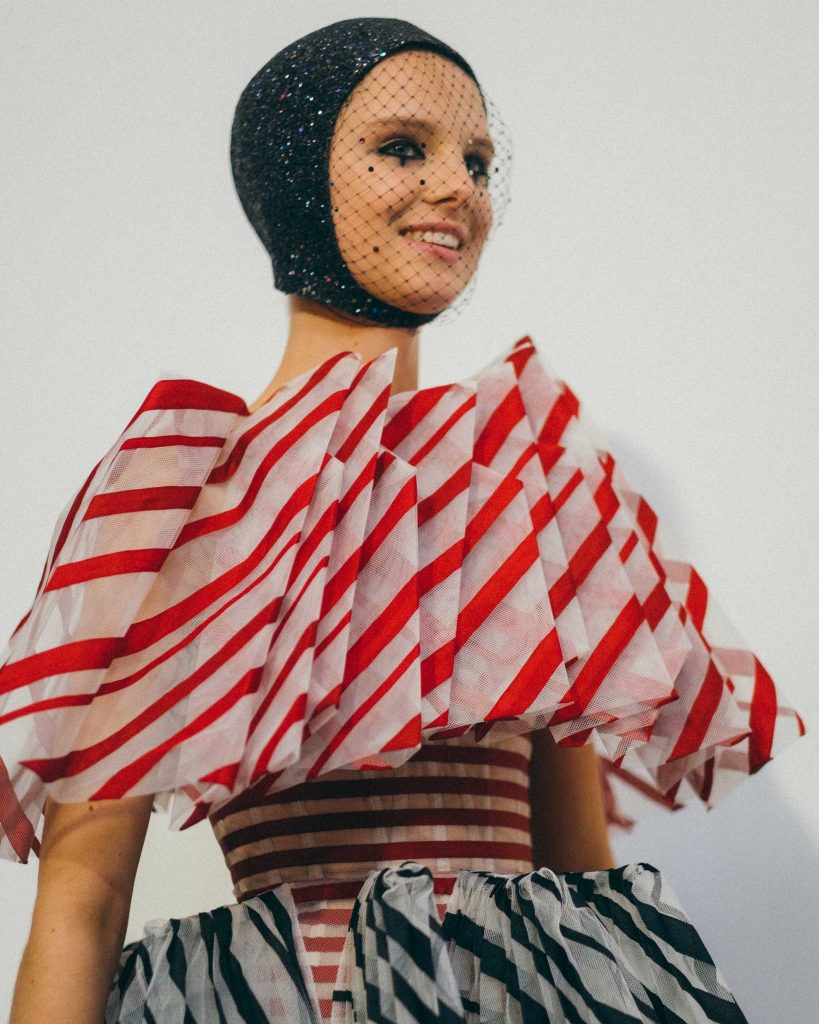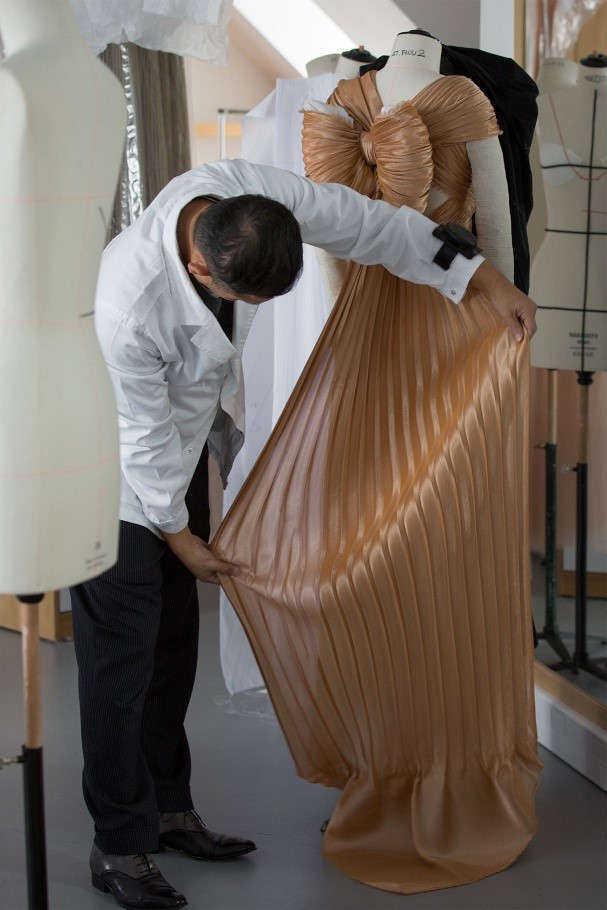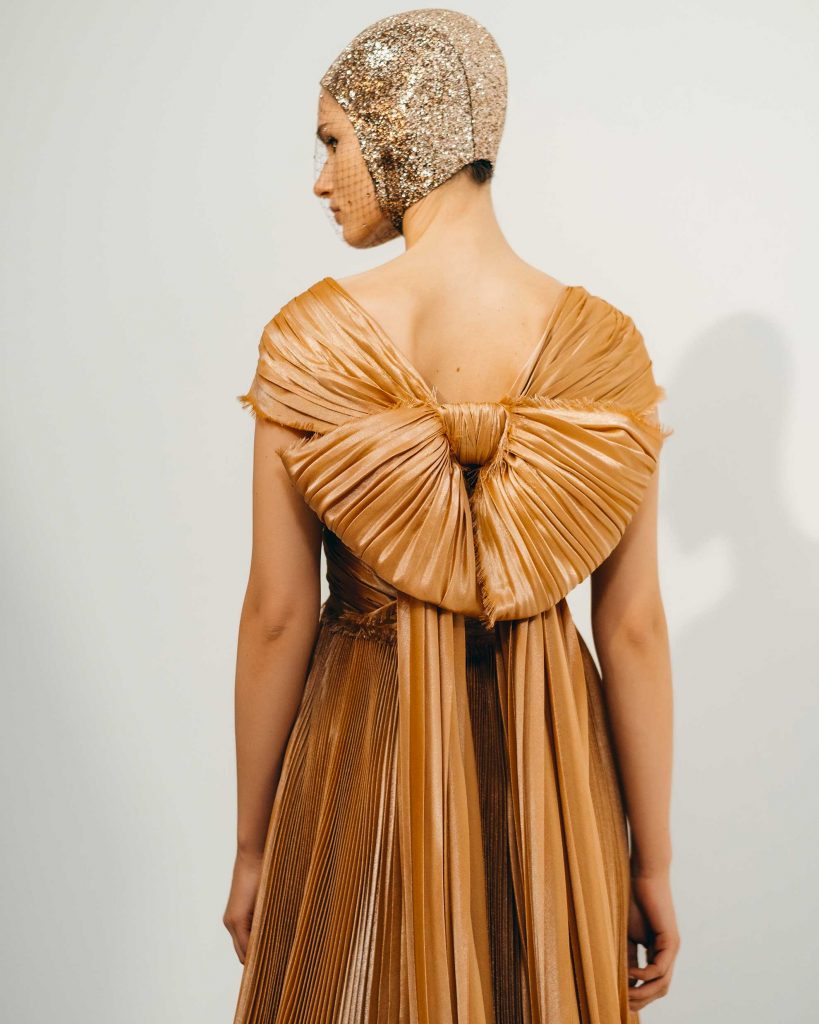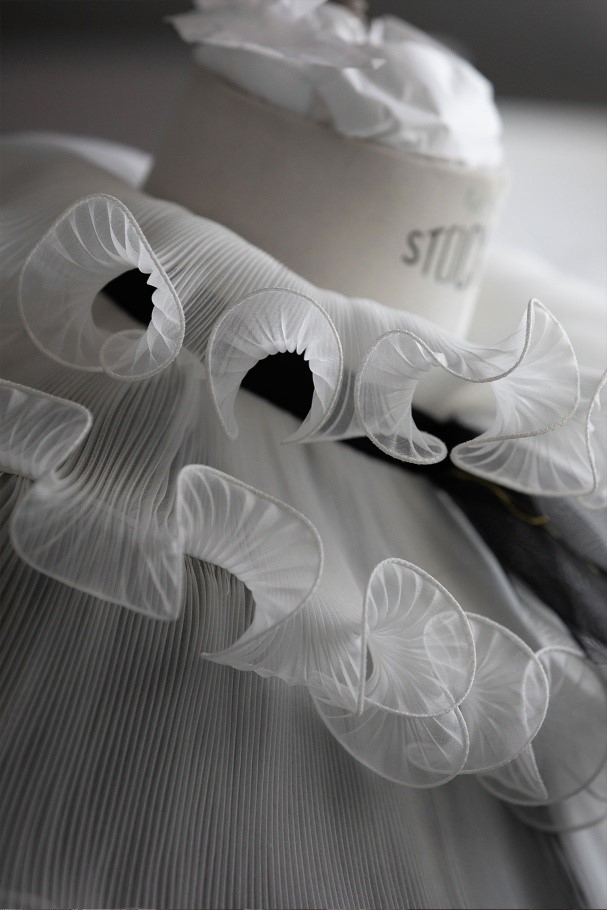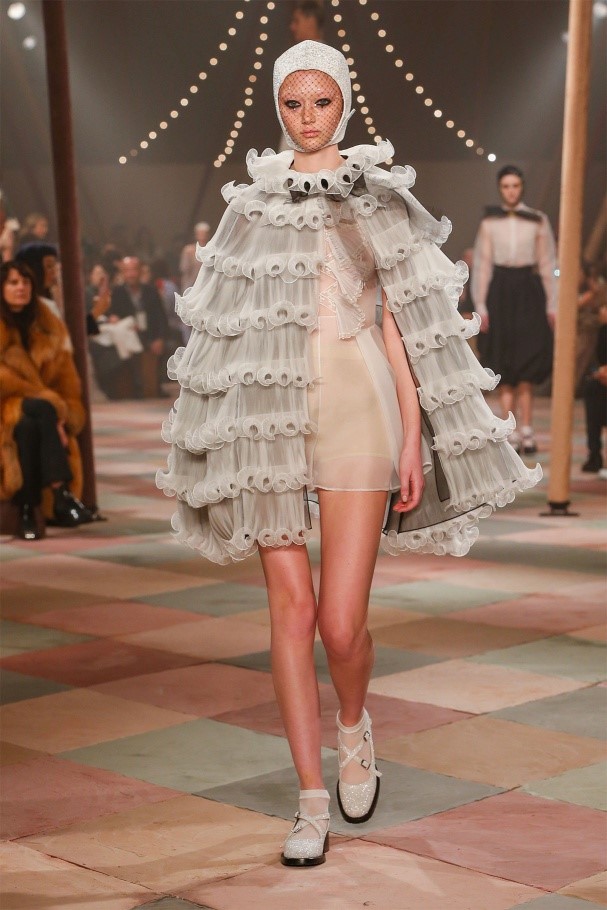 Motifs echoing the harlequin costume's diamonds swoop down a spectacular dress.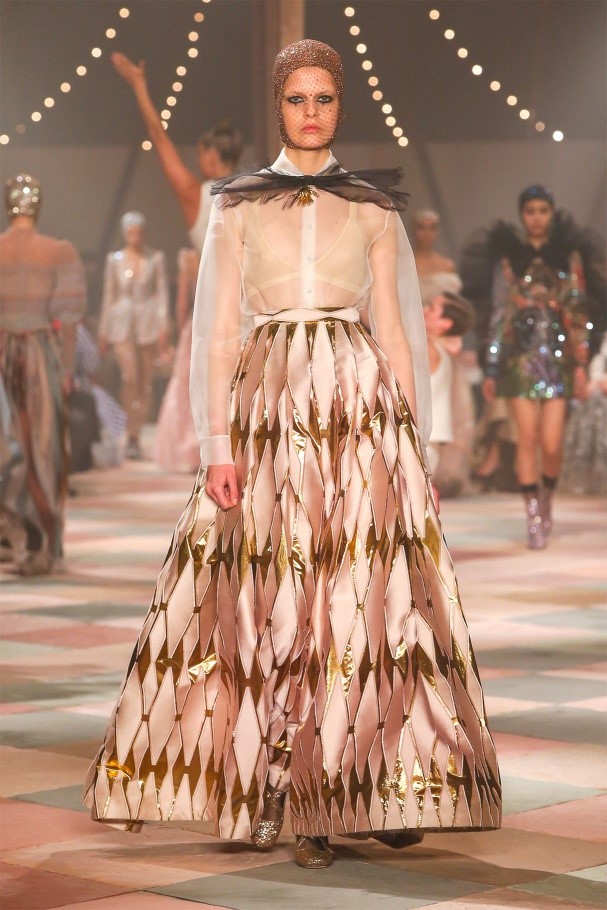 An elephant embroidered in sequins, a lovely little monkey peeking out from under an organza bow, wild beasts prowling on the back of a jacket and a tiger leaping through a ring of fire, such are the animals that populate a collection that pays homage to the circus.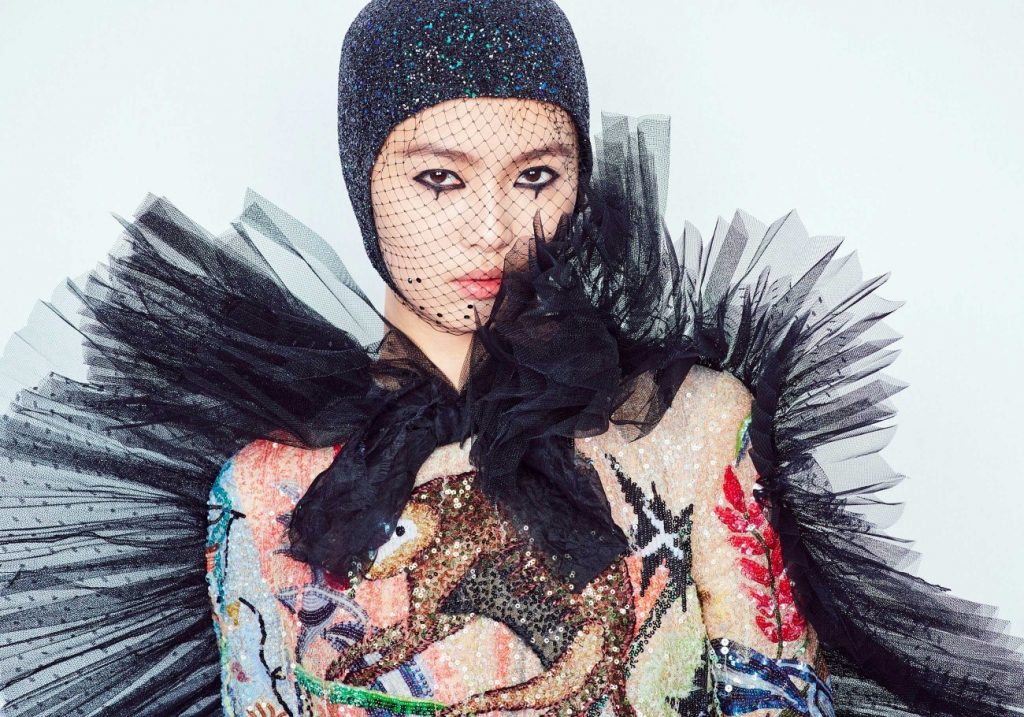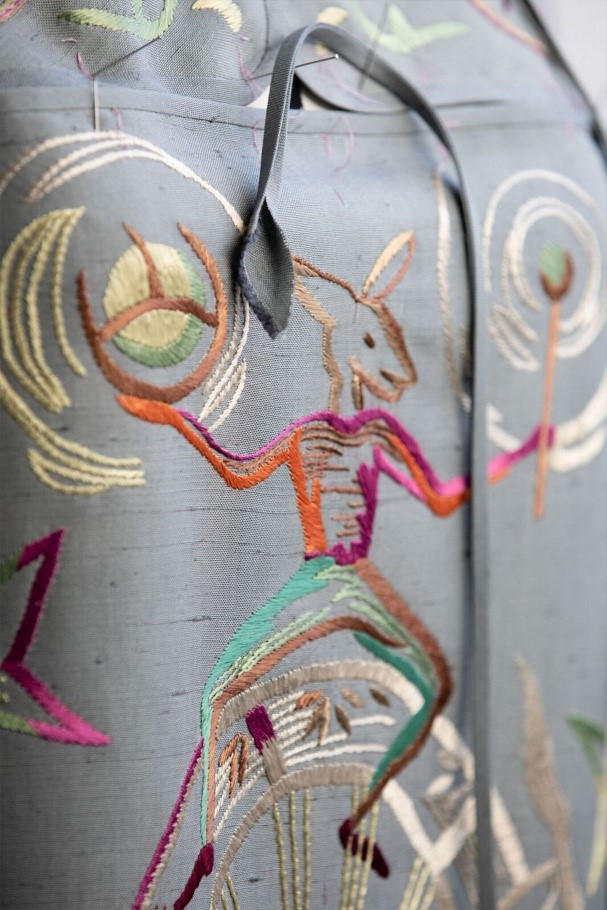 Realized by the Vermont ateliers, a dress studded with tarot motifs is inspired by both the charcoal drawings of Bernard Buffet and Dior embroidery of the 1950s. Embellished with sequins and silk tulle, the delicately embroidered animals and circus characters seem to come to life.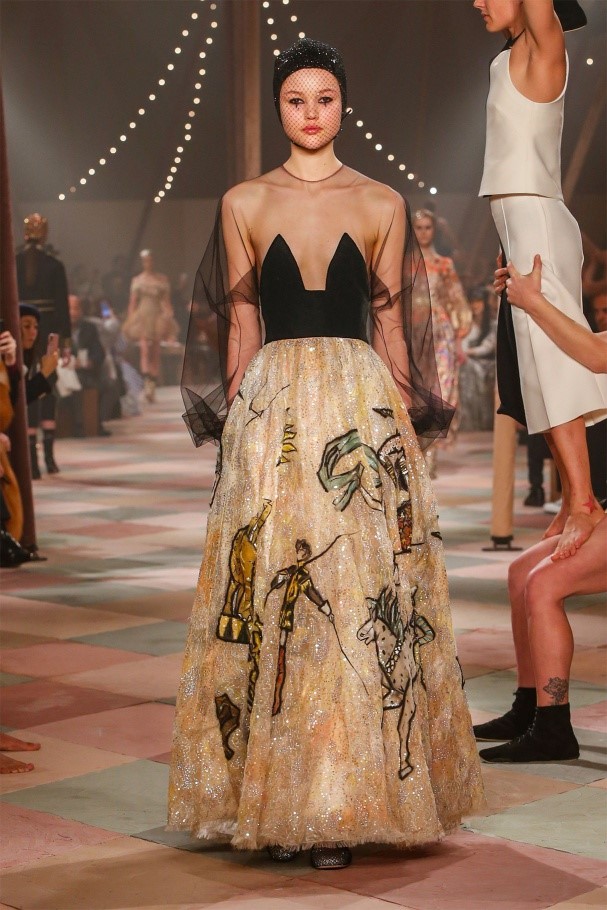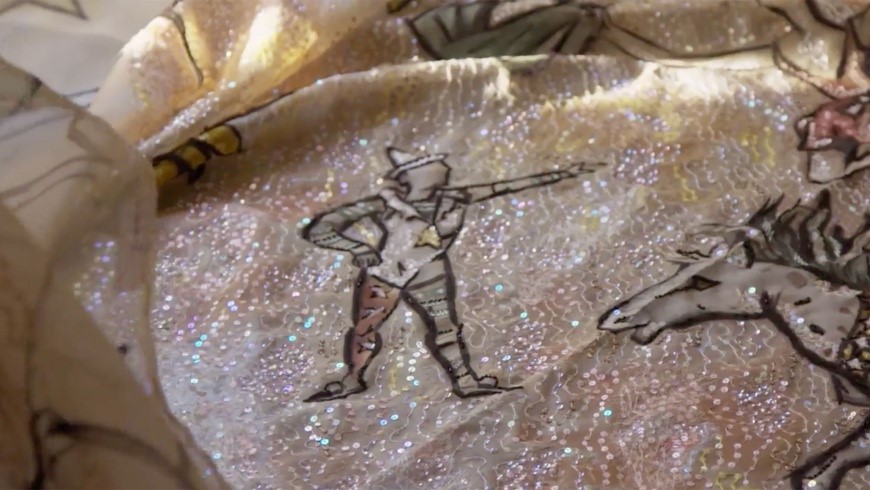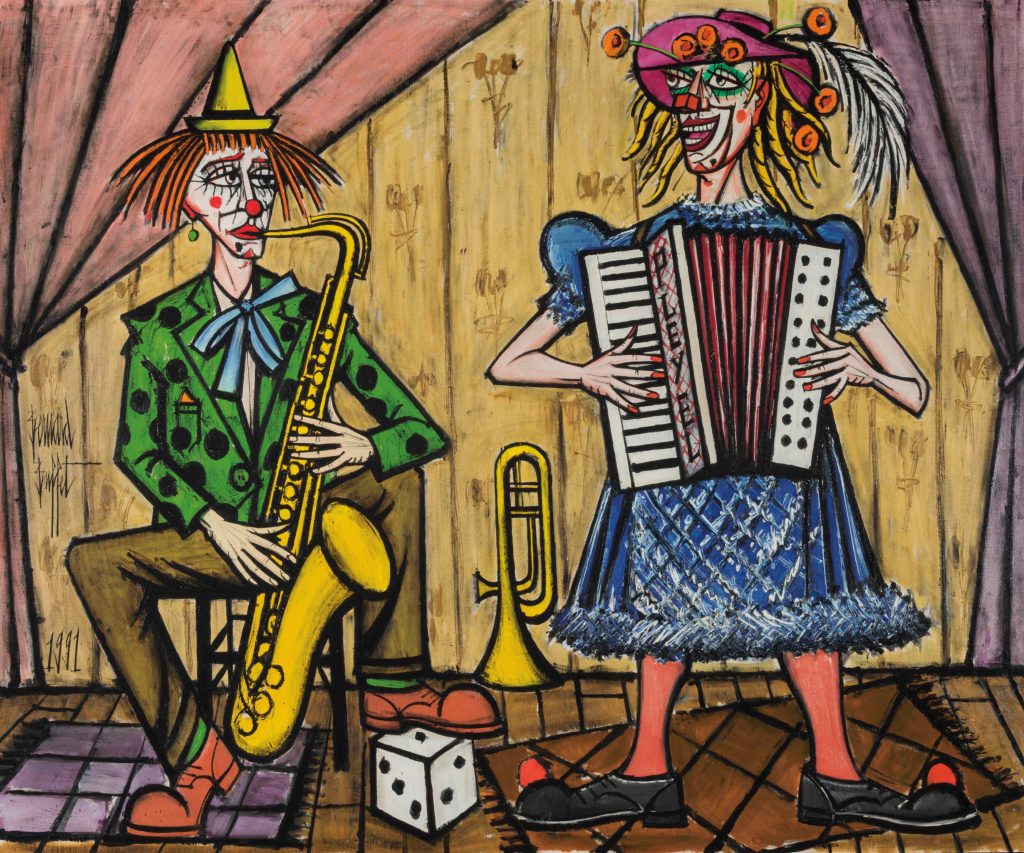 Painting «Les clowns musiciens, le saxophoniste» by Bernard Buffet.
Unitards, with motifs evoking the famous tattooed women of the Victorian circus, adorn bodies with ephemeral calligraphy.
They are revealed under cage dresses, an allegorical symbol of this artistic universe.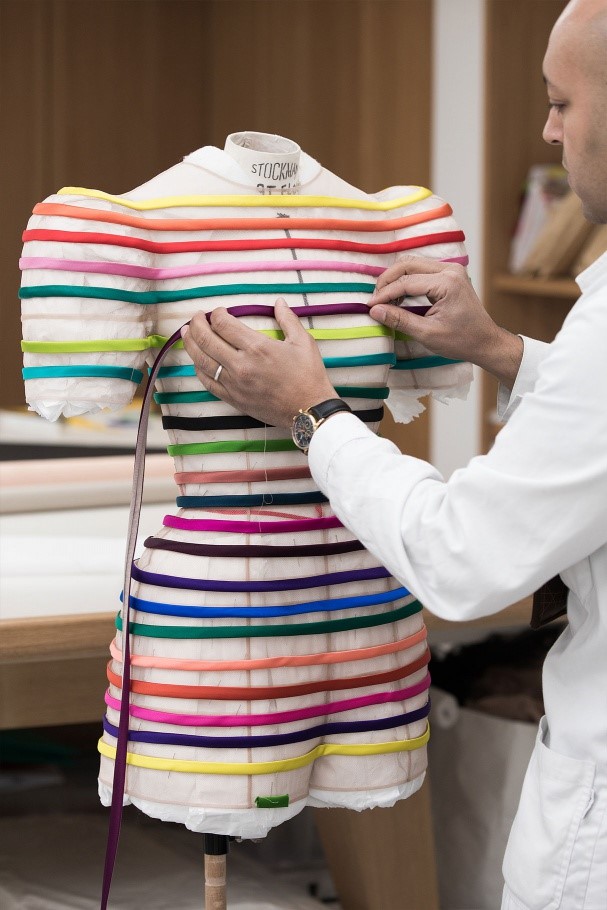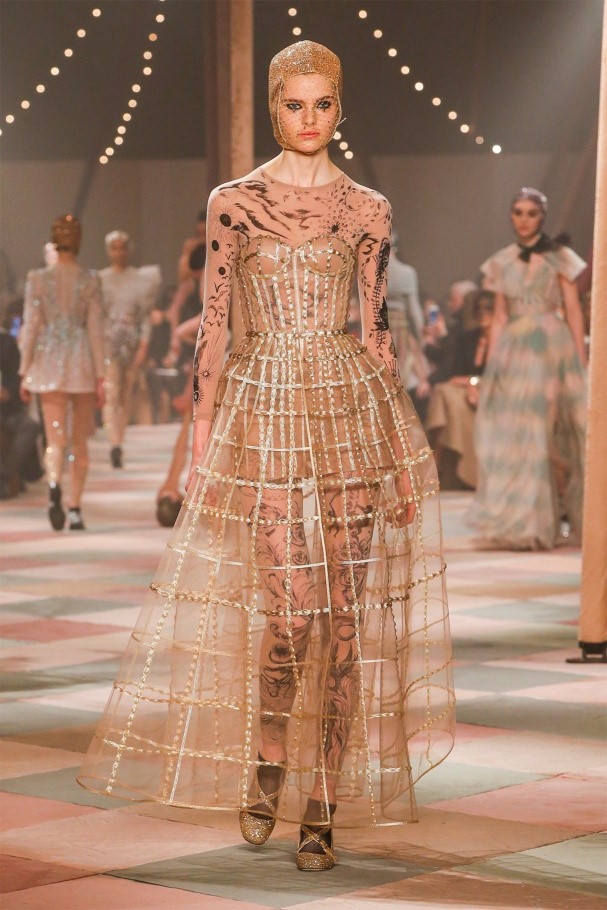 At the end of the show there was a general sense that these were clothes that had been pulled out of a fancy dress box and restored for the 21st century consumer.
The success of any event will depend on effective planning and this includes thinking about the look and feel of the event at an early stage. Every event theme needs to be creative, different, imaginative and to stand out!
Designing an eye-catching event theme can be as magical as this dreamy Dior Circus Fashion Runaway that blew our minds away!